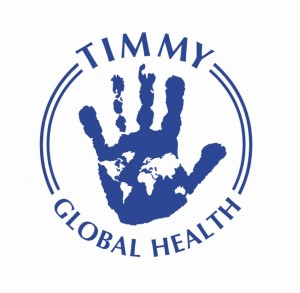 Timmy Global Health– http://www.timmyglobalhealth.org
Timmy Global Health expands access to healthcare and empowers students and volunteers to tackle today's most pressing global health challenges. To achieve this goal, Timmy sends medical service teams to support the work of international partner organizations, channels financial, medical, and human resources to community based health and development projects, and works to empower students at U.S. high schools and universities to fundraise, advocate, and serve in an effort to fight health disparities at home and abroad.
---
  Jambi Huasi Clinic– https://www.facebook.com/pages/Fundación-Jambi-Huasi-Medicina-Alternativa/183625588403689
Located in Otovalo, Ecuador, the Jambi Huasi health clinic was established in 1994 to expand and upgrade its services, initiate an outreach programme, provide reproductive health education and information to women, men and adolescents and introduce a referral system for obstetric complications. Jambi Huasi, which means Health House in English, provides both modern and traditional medical treatment, as well as family planning advice and services. The traditional healers draw from a "pharmacy" of over 3,600 native plants used for medicinal purposes. – See more at: http://www.unfpa.org/news/jambi-huasi-%E2%80%93-health-care-speaks-indigenous-communities-ecuador#sthash.l0zAALWt.dpuf
---

Kausay Wasi Clinic- http://www.kausaywasi.org
The Kausay Wasi Clinic is located in the Sacred Valley of the Incas in Coya, Peru. Since opening in 2005, the clinic has provided health care  services to more than 200,000 patients, offering 9 distinct health services 7 days a week. There are general practitioners available at the clinic 7 days a weeks and the Kausay Wasi Clinic also provides services including, X-rays, ultrasounds, dentistry, and pharmacy. To date, 98 American, Canadian and European volunteer medical teams have performed over 2000 free operations at the clinic. http://www.kausaywasi.org/index.php/donate
---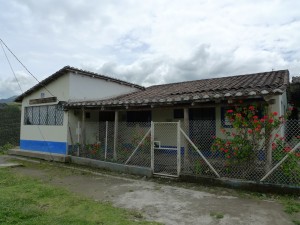 Mojandita Clinic– http://www.casamojanda.com/local-activities/mojandita-clinic/
The Mojandita Health Center opened on July 26, 1997, near Otavalo, Ecuador. The subsequent growth in its services has been due in large part to the efforts of Casa Mojanda's generous supporters and volunteers working side by side with community health promoters and the community health board.
At present, Dr. Sonia Garcia, a family practitioner from Otavalo, sees patients every Friday. Casa Mojanda and the Mojandita Health Center have sponsored successful educational programs in family health issues, first aid, contraception and nutrition. In order to help make the clinic self-sustaining, the community has set up its own insurance program covering basic health costs and medicines.
---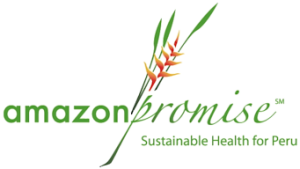 Amazon Promise– http://www.amazonpromise.org/
Amazon Promise is a U.S.-based, non-profit organization founded to provide desperately needed medical and dental care to remote populations living in the Upper Amazon Basin of Northeastern Peru. Our Peruvian operations are headquartered in the jungle city of Iquitos where we provide medical services and education to its residents and neighboring Belen. Additionally, since 1993 we have conducted routine medical outreach, training and education in 40 remote villages. Our volunteers form the backbone of our organization. Both medical, dental and non-medical volunteers work alongside our seasoned American and Peruvian staff to serve the needs of over 6,000 people each year.
---
Children of Peace International, Vietnam http://www.childrenofpeace.org/
Children of Peace International (COPI) was founded in 1993. Our primary objective was to provide aid to state-operated orphanages in all of Vietnam. We began giving support at Tam Binh Orphanage in Ho Chi Minh City with Sister Hai and Sister Tan's children. This orphanage is also known as Good Shepherd Orphanage after the namesake of our very first sponsor, Good Shepherd Lutheran Church in Sandy, Utah.
Since that time, we have expanded our mission to support children in Phu Tho Province in 1994, Ho Chi Minh City in 1993, Khanh Hoa in 1996, Hoa Binh in 1996, Binh Duong in 2002, Quang Ninh in 2002, Kim Doi, Hue in 2003, Phu Yen in 2004 and Vinh Long in 2007. Currently, COPI continues to provide support in each of these provinces.
Once the children in each of the COPI supported orphanages became steady and stable, we began to notice our hard working, poor neighbors. Many of our neighbors' children have to work to help feed their families and cannot afford the fees for attending school. Since 2004, we have been offering scholarships to several hundred small scholars each year and have built several schools for all levels.
---
Where There is No Doctor http://www.wtinad.org/index.html
'Where There Is No Doctor' is a volunteer run, non-profit medical social organization in Thailand helping the poor, underprivileged and marginalized hill-tribe communities of Northern Thailand. The community service and medical work is headed by David Mar Naw. As well as offering expert medical advice and treating the local hill-tribes, David supports these communities by developing sanitation systems, supporting orphaned and needy individuals and raising funds for medical supplies and new school buildings. Working alongside Dr David, you will travel from village to village in the remote hill-tribes of two sub-districts of Chiang Rai in Northern Thailand, assisting him whilst he gives medical advice and treatment.
---

Health Volunteers Overseas (Hue, Vietnam and Phnom Penh, Cambodia) https://hvousa.org/
Since 1986, Health Volunteers Overseas (HVO) has worked to increase global health care access in resource-scarce countries through clinical training and education programs in child health, primary care, trauma and rehabilitation, essential surgical care, oral health, blood disorders and cancer, infectious disease, nursing education and wound management. In resource-poor nations throughout Africa, Asia and Central and South America, HVO volunteers train, mentor and provide critical professional support to local health care providers who care for the neediest populations in the most difficult of circumstances.
Our work with HVO included:
Hue, Vietnam – Hue University of Medicine and Pharmacy
Volunteers provide clinical and didactic instruction to update and broaden the skills and knowledge of the dermatology faculty at Hue University of Medicine and Pharmacy in a variety of diagnostic and treatment techniques, as well as work to develop nursing guidelines for skin diseases.
Phnom Penh, Cambodia -Sihanouk Hospital Center of Hope – Women's Health Clinic and Cervical Cancer Screening program.
---